See on Scoop.it – ANOTHER WORLD NOW! – GLOBAL SPRING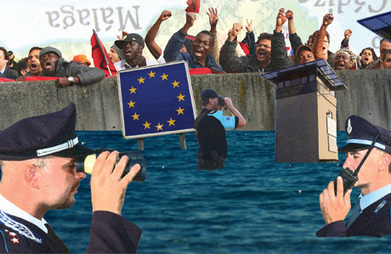 There is no doubt that over recent decades we have witnessed a undeclared 'war' against undocumented migrants, as Matthew Carr suggests. And this does not relate only to the migration flow between northern Africa or the Middle East and Europe, but to all the main migration routes: from south east Asia to Australia and to the oil-rich countries of the Persian Gulf; from Central America to the United States; from sub-Saharan Africa to South Africa.
This war does not stop at the borders. It reaches to the heart of social life, permeating economic relations and the political and cultural sphere of the countries of destination. In general, these migrants face the hardest working conditions, legal and illegal forms of exploitation and discrimination, along with xenophobic propaganda and racism.
GAIA: Global Alliance for Immediate Alteration's insight:
See on www.redpepper.org.uk