See on Scoop.it – Mapping Social Network Unionism Worldwide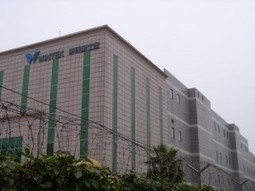 SACOM's main goal is to monitor and campaign against corporate misbehavior that violates worker's rights, health, safety, welfare, and dignity in China.
GAIA: Global Alliance for Immediate Alteration's insight:
Hong Kong, 11 January 2013
On 10 January, a strike erupted at Foxconn in Fengcheng, Jiangxi Province to demand wage increase and dignity. On the following day, over 1000 workers took to the street and block the main road. The riot police quickly intervened and suppressed the workers. According to SACOM first hand information, alongside media source in China, there is a strong presence of the riot police and water cannon and physical violence are used to suppress the strikers. Students and Scholars Against Corporate Misbehaviour (SACOM) condemn the crackdown on workers strike and demand Foxconn and Apple enter into dialogue with workers to address their grievances. The establishment of a democratic union at Foxconn should not be delayed!
See on sacom.hk