See on Scoop.it – Mapping Social Network Unionism Worldwide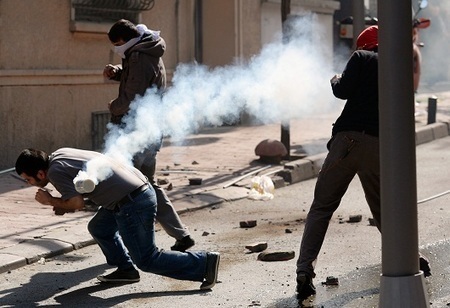 Today I was witness to the frontline of an attack on workers' rights in Turkey.

I was at the barricades when police and security forces, on the orders of their government, fired tear gas at small groups of workers.
GAIA: Global Alliance for Immediate Alteration's insight:
From early morning until late in the evening on the first of May, workers in Istanbul came under brutal attack. 40,000 police in riot gear and gas masks are thought to have been on the streets of the city.
The scars from May Day 2013 will run deep for millions of workers in Turkey.
We wanted to go into Taksim Square and sing songs of peace but instead the government unleashed the instruments of war, the President of the Turkish union confederation DISK told me.
While the unions continued negotiating until the last minute for a peaceful celebration of May Day, the government was busy bringing in extra police from the Georgian border, a drive of more than thirty hours.
Last year 600,000 workers celebrated May Day in Taksim Square, bands played into the night, as people danced in the streets.
See on www.equaltimes.org