See on Scoop.it – Mapping Social Network Unionism Worldwide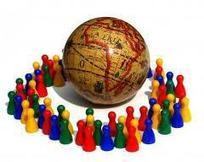 1. 'Networking' has fundamental but ambiguous implications for labour under a globalised capitalism.
The inter/national labour movement was formed within the struggle in and against the industrial and nation-state period of capitalist development, one now being increasingly challenged. 'Networking', in the sense of open, changing, flexible, interdependent relations between formally independent parties, is becoming the dominant 'relational form' under capitalism but is a highly contradictory one for labour and its traditional forms of inter/national organisation. It engenders new forms of work, workers, products and enterprises and of relations between such. Networking simultaneously broadens/ flexibilises/strengthens globalised capitalist domination andhas anti- or even post-capitalist emancipatory potential. The development of a globalised and informatised capitalism requires labour to understand the increasing centrality of information/ communications/culture to society, and that this is the nervous system of internationalism and solidarity.
…
See on www.networkedlabour.net