See on Scoop.it – Another World Now!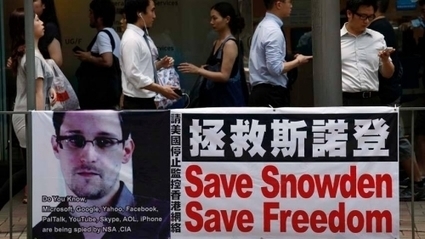 WikiLeaks published a statement by Edward Snowden in Moscow, where the whistleblower is in involuntary exile following the revocation of his passport.

Originally posted by WikiLeaks on Monday, July 1, 21:40 UTC.
One week ago I left Hong Kong after it became clear that my freedom and safety were under threat for revealing the truth. My continued liberty has been owed to the efforts of friends new and old, family, and others who I have never met and probably never will. I trusted them with my life and they returned that trust with a faith in me for which I will always be thankful.
See on roarmag.org