See on Scoop.it – Another World Now!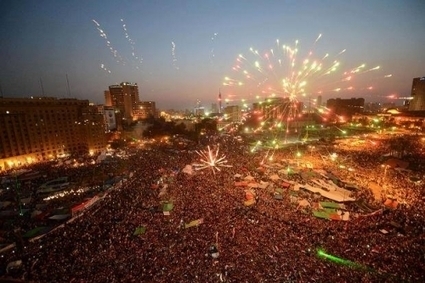 Egypt's revolution will never be complete until the authoritarian neoliberal state is finally dismantled. Only the power of the streets can do this.
Morsi is trembling. Two days after millions of Egyptians took to the streets to once again demand the downfall of the regime, the Muslim Brotherhood looks weaker and more isolated than ever. On Monday, the grassroots Tamarod campaign that kicked off the mass protests gave Morsi 24 hours to step down and threatened an indefinite wave of civil disobedience if he failed to comply. The army quickly joined in, giving the government a thinly-veiled 48-hour ultimatum to "meet the people's demands".
See on roarmag.org