See on Scoop.it – Another World Now!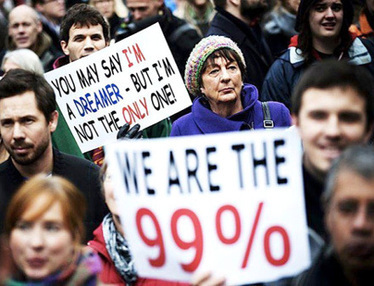 Analysis of a New Type of Strategic Party:
For some two decades, the anti-globalization movement and its successors have assumed that society contains within itself – and automatically throws up – political oppositions and organizational forms independent of capital and of the state. There is simply the need to encourage the cumulative growth of society's own potentialities for forming alternatives apart from the state and apart from the terrain of politics. Politics is not about the contesting directly, never mind conquering, political power. Instead, politics is viewed as the evolutionary and 'progressive emptying out of the power of capital and of the state.' Social coalitions, social forums, networks, and localist alternatives – with an associated range of one-off tactical actions – became the outer limit of organizational agendas.
But the impasse of political resistance to the turn to permanent austerity by the ruling classes, in the context of a major crisis of capitalism, and with social democratic parties providing key support to austerity politics, has made political organization a central focus of debate. This is certainly the case in Europe, and across major zones of the global south, but even in North America it has been impossible to avoid this discussion.
See on www.socialistproject.ca